Team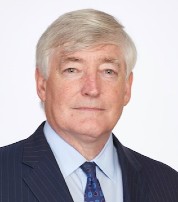 Christopher Wright
Member of the Advisory Board
Christopher Wright kindly accepted to join the Advisory Board of Reciprocus in March 2021, to give guidance on matters of strategic importance to the Board and Management.
Mr Wright is a merchant banker and family office investor covering alternative assets in developed and certain emerging markets. He serves on the boards of various funds, public and private companies.
He has been a director of Merifin Capital, a private European family owned investment firm since 1987, and is also the chairman of Kestrel Partners in London, a long-only software sector focused asset management firm. Mr Wright is a co-founding board member of Roper Technologies Inc (NYSE listed, S+P 500, Florida based large-cap software/technology company). In Asia he is the chairman of Yimei Capital Ltd, a Shanghai based VC fund manager, and in Europe he also is a board member of GP Investments Ltd and of its listed subsidiary, Spice PE A.G.
Until mid-2003, he also served as Global Head of Private Investments and was a Group Management Board Member of Dresdner Kleinwort working in London, New York and Frankfurt. He served as Chairman of various investment funds prior to and following the latter's integration with Allianz S.E. He was Acting Global Head of Private Equity and Infrastructure Investments at Standard Bank Limited of South Africa from 2005-6.
Mr Wright was educated at Oxford University, and holds a Certified Diploma in Accounting and Finance from ACCA. He is Hon. Fellow, Corpus Christi College, Oxford, a Fellow of the Royal Geographical Society and of the Royal Society of Arts in London.